Thursday, June 4, 2015
Enter To Win on Goodreads "The Light Within"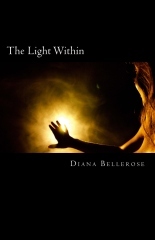 The Light Within
by
Dianna Bellerose
Giveaway ends July 15, 2015.
See the
giveaway details
at Goodreads.
Enter to Win
"Whoever fights Monsters should see to it that in the process He does not become a Monster. And if you gaze long enough into...

 I wish to visit India and eventually Pakistan this year. My mission is to help educate girls and boys of how pivotal is to love each other...